Introduction
Sometimes you start a poll and you just don't have time to finish it at this exact moment. That is ok! You can save a poll to come back to later on!
Save As Draft Feature
The save as draft feature is located at the bottom right hand corner of the poll that you are creating as depicted in the picture below.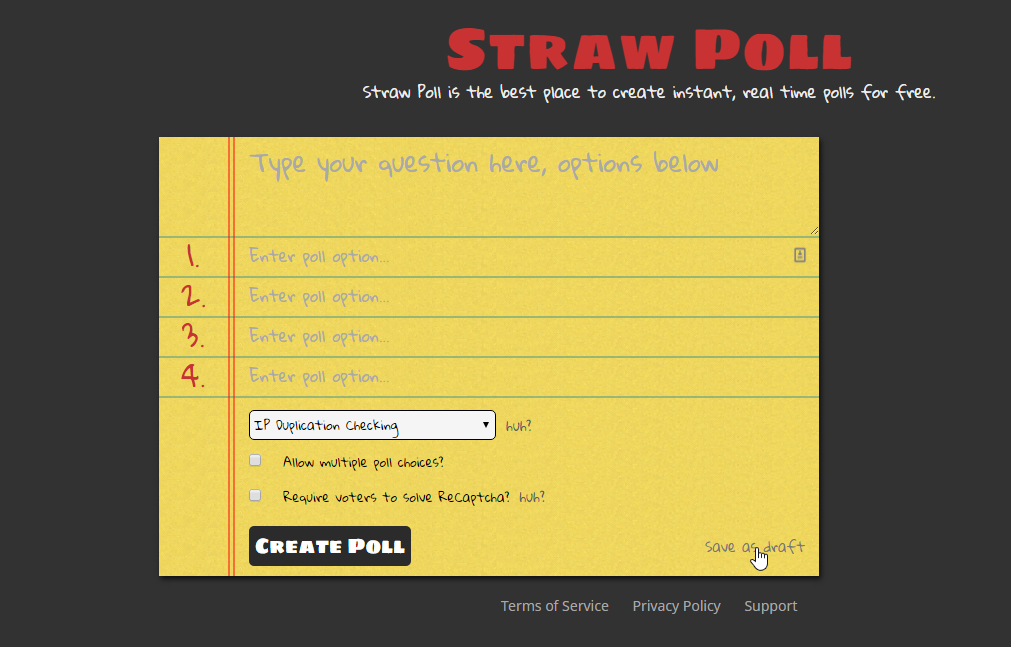 To save your poll simply click that link. You will notice that the URL at the top of the screen changes. That is because the URL of this page has been updated to include the current poll information. It should look something like the picture below.

Make sure to save this URL in a place where you remember it as you will need it to return to the draft poll. You can come back to it at any time to continue editing this same poll (or to submit a new poll with the same information).